Social Event
Excursion and Banquet
The banquet will be held in Kanazawa Tokyu Hotel following on an excursion in Nov. 3rd. afternoon.

Excursion: Gold leaf paste experience at Hakukoukan and Maple-viewing at Shirayama Hime Shrine
Banquet: Kanazawa Tokyu Hotel

Kanazawa is a traditional city with the beautiful townscapes and delicious foods. Here, performing arts such as Noh play and tea ceremony are flourishing, and traditional crafts such as gold leaf and silk printed by the Yuzen process are matured. Especially, 98 % of Japanese gold leaf is produced in Kanazawa. Historically, the production of gold leaf in Kanazawa was greatly progressed in the mid-1800s. Nowadays, gold leaf crafts are grown as the representative traditional crafts of Kanazawa. As an excursion event, we are planning the gold leaf paste experience. You can create "only one" gold-leaf-pasted tray.
In addition, we are planning to take a walk in Shirayama Hime Shrine. The "shintai" (the body of a deity in the Shinto religion) of Shirayama Hime Shrine is the sacred mountain named as Mt. Hakusann. This mountain has been respected as the Holy Land from ancient times. Shirayama Hime Shrine is dedicated as the base of pilgrimage to Mt. Hakusan for more than 2000 years. The main approach to this shrine is also a well-known place to appreciate autumn leaves with the feeling historical and scared atmosphere. The beginning of November is usually the best time to enjoy the maple-viewing in Kanazawa.
Let's enjoy the gold leaf paste experience and Shirayama Hime Shrine walking with us!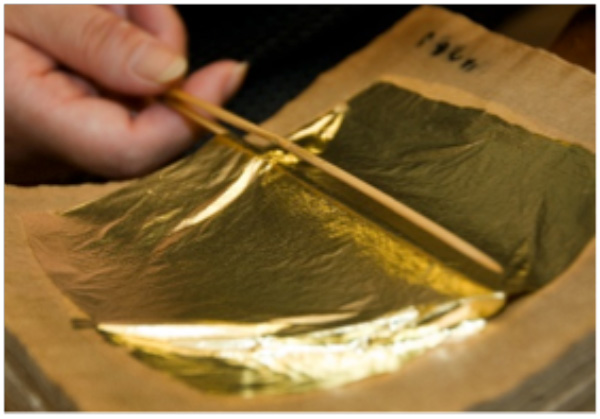 Gold leaf
(Photo courtesy Kanazawa-city)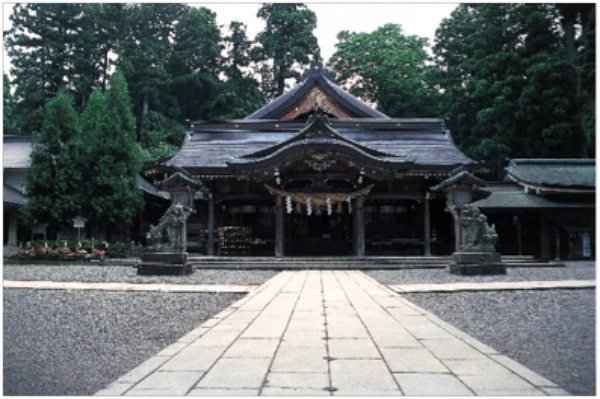 Shirayama Hime Shrine
(Photo courtesy Ishikawa Prefecture Tourism League)