Program_SchemeVer6 (PDF) was uploaded.
Program_Ver3 (PDF) was uploaded.
Final Full-length Manuscript Submission Form was uploaded.
Registration form was uploaded.
Venue / Transportation was uploaded.
Full-length Manuscript Submission form was uploaded.

---
Welcome!
This is the official homepage of the The 11th International Symposium on Advanced Science and Technology in Experimental Mechanics (11th ISEM'16-Ho Chi Minh, Vietnam).


Venue
The Symposium will take place at Saigon Vissai Hotel in Ho Chi Minh City, Vietnam, which is located on the street from Tan Son Nhat Airport to downtown of Ho Chi Minh City. It takes about 5~8 minutes by taxi from Tan Son Nhat Airport to Saigon Vissai Hotel.


Scope and Topics
Background and Aims
The Japanese Society for Experimental Mechanics (JSEM) was founded in 2001 by reorganizing the former Japan Society for Photoelasticity to extend its covering area of Experimental Mechanics not only to Solid Mechanics but also to various areas of Applied Mechanics such as Fluid Mechanics, Thermal Engineering, Medical Engineering, Biomechanics, Construction and Civil Engineering and so on. The first Symposium was successfully held in Sapporo, Japan (2006) to attain its main purpose of the new establishment. The Symposium was subsequently held in Osaka, Japan (2007), Tainan, Taiwan (2008), Niigata, Japan (2009), Kyoto, Japan (2010), Sendai/Kansai, Japan (2011), Taipei, Taiwan (2012), Sendai, Japan (2013), New Delhi, India (2014) and Matsue, Japan (2015).
The present Symposium aims to promote an exchange of recent and advanced information among scientists and engineers in the wide field of Experimental Mechanics with special focus on Environmental, Medical and Welfare Engineering. The Symposium is also aimed particularly at promoting communication and collaboration between fundamental researchers and those engaged in the development of practical technology in respective areas of Experimental Mechanics. This Symposium title was updated to The International Symposium on Advanced Science and Technology in Experimental Mechanics since the 5th ISEM'10-Kyoto, because the areas covered in the Symposium have been expanded as mentioned above.


Topics
We welcome papers in the following areas:

(I) Fundamentals
(1) Fluid Dynamics
(2) Multiphase Flow
(3) Thermodynamics
(4) Heat and Mass Transfer
(5) Solid Mechanics / Strength of Materials
(6) Material Engineering
(7) Bioengineering
(8) Civil Engineering
(9) Sound and Vibration
(10) Instrumentation and Testing
(11) Visualization and Image Processing, and others

(II) Applications
(1) Fluid Machinery
(2) Fluid Flow in Micro- and Nano-scales
(3) Environmental Science and Engineering
(4) Advanced Energy and Power Systems
(5) Combustion Technology
(6) Medical and Welfare Engineering
(7) Biomechanics and Biomaterials
(8) Material Processing
(9) Materials Testing and Fracture Mechanics Evaluation
(10) Non-destructive Testing and Inspection
(11) Optical Methods, Thermal Methods and X-ray Techniques
(12) Transducer and Sensor Design
(13) Safety Engineering, Risk Analysis and Reliability Methods
(14) Smart Materials and Structural Health Monitoring
(15) MEMS and NEMS
(16) Recycling
(17) Electronic Packaging
(18) Engineering Education, and others

Special Poster Session
The special session on poster presentations by students of High Schools and Colleges of Technology will be organized on September 3rd at the 2016 JSEM Annual Meeting to be held at Kinki University, Higashi Osaka Campus in Japan in the summer of 2016. This special session will be held as a separated session of ISEM'16-Ho Chi Minh, Vietnam.

Further information: Please see the website of 2016 JSEM Annual Conference on Experimental Mechanics, September 1-3, 2016.

Deadlines
Abstract submission: May 13, 2016 ---> May 30, 2016 (extended)
Notification of abstract acceptance: May 27, 2016
Full-length manuscript submission: July 15, 2016
Notification of full-length manuscript acceptance: August 31, 2016
Final manuscript due: September 23, 2016

For Further Information Contact
Dr. Nguyen Minh Tam
Phone: +84-8-38-647-256 EXT 5590
Fax: +84-8-38-650-714
Address: 268 Ly Thuong Kiet St, Ward 14, District 10, Ho Chi Minh City, Vietnam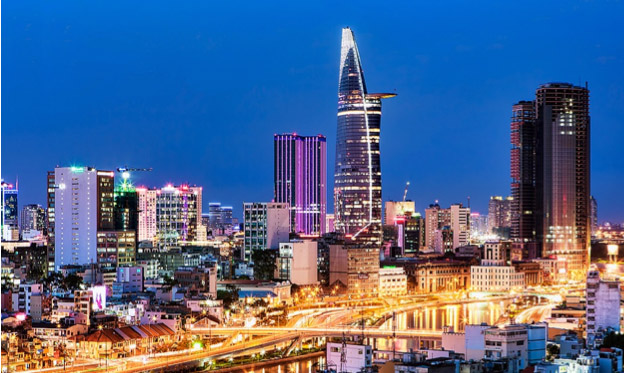 Ho Chi Minh City, Vietnam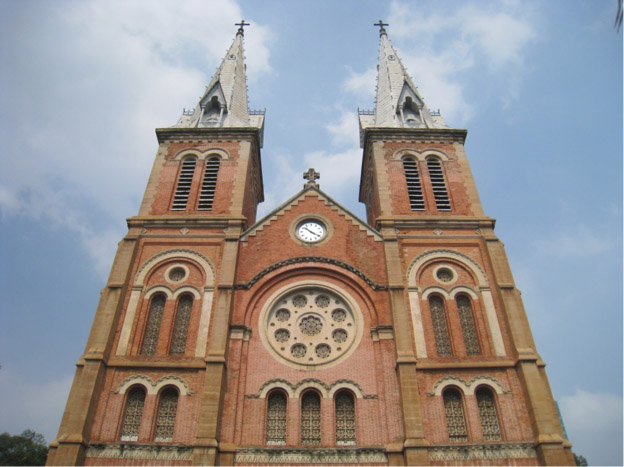 Download
Program_SchemeVer6 (PDF)
Program_Ver3 (PDF)
First Announcement and Call for Papers (PDF)
Organizations
Organized by:
The Japanese Society for Experimental Mechanics (JSEM)


Supporting Organizations (tentative):
Asian Society of Experimental Mechanics
The Society for Experimental Mechanics, Inc (USA)
The British Society for Strain Measurement (UK)
The Japan Society of Mechanical Engineers (Japan)
The Japanese Society for Multiphase Flow (Japan)
The Visualization Society of Japan (Japan)
Heat Transfer Society of Japan (Japan)
The Iron and Steel Institute of Japan (Japan)
The Japan Institute of Metals (Japan)
The Japanese Society for Non-destructive Inspection (Japan)
The Japan Society for Design Engineering (Japan)
The Japanese Society for Medical and Biological Engineering (Japan)
The Japanese Society for Clinical Biomechanics (Japan)
The Japanese Society for Terramechanics (Japan)


Update Information
Registration form was uploaded. (June 23, 2016)
Venue / Transportation was uploaded. (June 21, 2016)
Full-length Manuscript Submission form was uploaded. (June 11, 2016)
Abstract submission form was uploaded. (Jan. 24, 2016)
11th ISEM'16-Ho Chi Minh, Vietnam website was opened. (July 13, 2015)
Last Updated Oct. 5, 2016